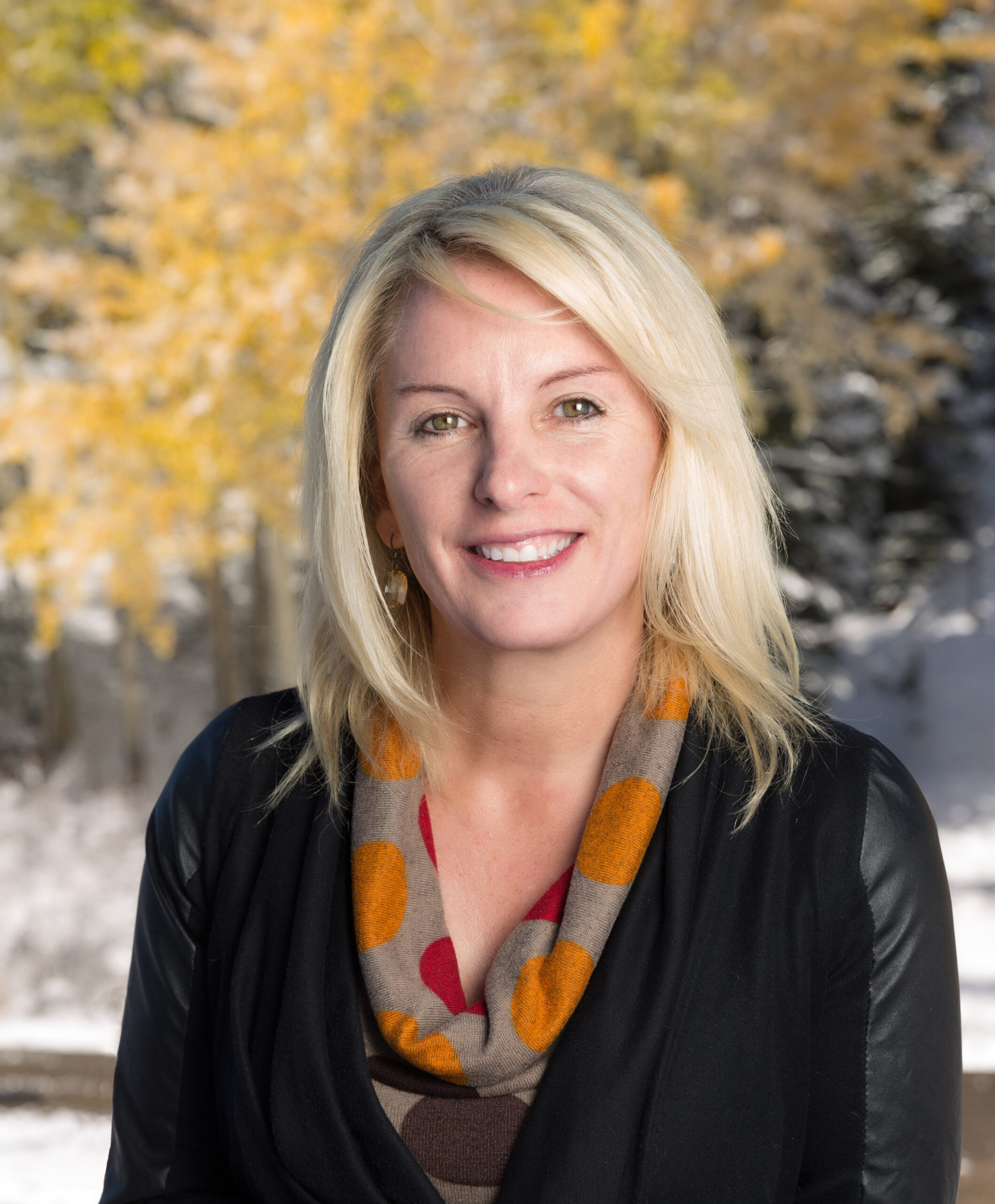 About The Gongloff Group
​
The Gongloff Group opened in 1996 to offer Clients complete real estate coverage for lucrative investing. She is a full-time, Summit County Realtor with over 30 years of experience in residential, commercial and development in Colorado.
She has a Real Estate degree, Mortgage Broker's License  and a Business Professionals degree, along with various professional affiliations: Luxury Home Expert, Certified Distressed Property Expert, New Construction Expert, Eco Broker Designation, Summit Board of Realtors, and Member of National Association of Mortgage Brokers.
Finally 2023!
2023 is rolling into a medium paced market with rates in the 5s and 6s. The markets are UP and DOWN...Tesla leading the way in surprising jumps and turns. The ski resort market remains seasonally busy and the battle between longer days on the market for listings and the consistently low level of inventory fight to keep it steady. If ever there was a time to decide where to buy ...it is now. If you want to watch your property's value go to: www.generateyourhomesworth.com.
As a real estate company in Summit County, CO, we see more cash buyers than any other time and the investor-buyers are resurfacing looking for smoking deals.
Are there smoking deals?  Not yet.  Prices remain quite high and every month we see trends shifting both up and down.  The amount of depreciation in Summit is largely dependent upon how long the Feds continue hiking up rates.  
Raising rates isn't the only factor in our housing sales slowdown.  Another factor in the decrease in buyer interest is the attack on short term rental permits from almost every entity in the County.  The towns have come to believe that if property owners are limited to long term rentals, that they will ease the increasing housing shortage dilemma by renting to locals.
If you are a Summit County homeowner, and you would like to rent your vacation home to a local for 12 months or during ski season instead of using it with your family, let me know!  
So far…we haven't found anyone who has an interest in this prospect.  
There is, in answer to this problem, a new rental term called "Mid-term" Rentals anywhere between 30 days-6 months.  As the program becomes more popular, we might see homeowners who are willing to rent their homes out during years that they do not plan on coming up to the mountains for skiing. 
In any event, the snow has started to fall and…winter is coming.
Smooth Transaction
Jeannette & Kristine are the greatest! What my family and I thought would be a difficult Trust sale, Jeannette and Kristine breezed through without complications or concerns. Extremely experienced, competent and reachable. If you are looking to sell or buy, you have found the right agent!
- The Garrett's 
Excellent Marketing Plan
We have had 26 real estate transactions in multiple states over the years and by far Jeannette provided the best marketing plan and representation of our interests that we have ever had. I would highly recommend Jeannette and her team! nced settings.
- Chuck & Cheryl Mattka
Knows the area well
I highly recommend Jeannette to anyone that wants to buy a property in Summit County. She knows the area well, was very responsive to our questions and needs. Jeannette is a true professional that makes the second home buying process much easier and more efficient.
-Anonymous
Very Patient
Very patient! Gets the job done! I would highly recommend Jeannette Gongloff for my ,or anyone else who wants to buy or sell a home...You need anything done, or have questions she will return as soon as possible with an answer. Very masterful, immediate, responsive. Jeannette knows the area without hesitation.
- Chip M.
Extensive Knowledge
We were most impressed with her extensive knowledge of the area, down to specific condo developments that matched our needs and interests. Jeannette also was exceptional in her ability to help us develop and articulate precisely what was important to us in a condo, even when we weren't completely sure what we were looking for.
- Einkauf
Perfect Execution
I sold my Breck Mountain Home with Jeannette's help. 2 offers on the first day. Sold within the 3 days from listing. Perfect pricing, perfect execution - Jeannette is a pro - I had really nothing to worry about at all.
- Markus H.
Works Hard for You
Jeannette is a professional! She works hard to give you the best representation possible. My experience was on the sell side. She kept me informed as best as possible and was an honest agent to work with!
- Anonymous
Patience, Knowledgable, and Cares
Jeannette helped us find and purchase our lovely log home in Frisco. She is the ultimate professional, yet fun and easy to work with! She possess patience, knowledge and a wonderful caring spirit about your wants and desires for your new home. We highly recommend Jeannette!!
- Annette H.
Very Efficient
Jeannette was very efficient. She advised us about quickly getting our property on market, had a showing to realtors within a week or two, and our condo sold in about 6 weeks. We received full price - cash.
- Karen K.
Jeannette is the ultimate professional.
I have known and worked with Jeannette in two separate markets over the past twenty years. During that time she has shown excellent knowledge of the real estate market. Combine that with her dedication to bring all transactions to a successful conclusions makes her one of the best I have ever worked with. Most recently, Jeanette represented us in our search for a building lot in Summit County Colorado. After several months of searching she lead us to the perfect spot to build our retirement home.
- Valley builders
Jeannette was great throughout the whole process.
Jeannette was great throughout the whole process. We found a house to make an offer on really fast but she definitely helped in the negotiations and followup. I continue to work with her and enjoy it.
- Scott M.
Always Accessible
Jeannette is a true professional with incredible knowledge under her charm and spunk. She is always accessible and will get back to you in a matter of minutes while making you feel you are her only client. She will seek out properties that meet your criteria and do everything necessary to close the sale smoothly. She even uses her own personal funds to arrange for workmen, cleaning crews and anything else needed. Working with Jeannette was a true delight and I am beyond thrilled with my new home.
- Anonymous
Seamless Operator
Jeannette's handling of our real estate property was a seamless operation. From the moment I called her, she returned my call within 1 hour, met with me within a day and was on top of the transactions immediately! She always kept me informed each step of the way.
- Anonymous
Personable
We found Jeannette to be a very helpful and knowledgeable agent. She is personable, easy to talk with, a good listener and quick to hone in on likes/dislikes of her clients. She gave us her undivided attention, was always available, and made frequent return contact with us. After having made a purchasing decision, Jeannette was a source of contacts making the move/transition to a new community very easy. We highly recommend this agent as she is a go-getter for her clients.
- Anonymous
Long Term Goals
Jeannette was referred to me by a Copper Mountain OHG ski club member who also purchased a great house from her. She worked with me over two years as my preferences and financial objectives constantly readjusted. She kept in mind what my personal quirks were and I eventually nested overlooking lake Dillon. She put her motivation to sell way after my need for a great place that I would be happy living in.
-L.S
Went above and beyond
I feel lucky to have found Jeanette. She was great in helping us take care of all the details of a purchase like inspections, repair bids, and HOA research. She really went above and beyond and this was so helpful since we were out of town. She was great through the whole process and then topped it off with a thoughtful and very useful housewarming gift that was so unexpected.
- Fillmore
Has all the answers
Jeanette was extremely polite and very easy to work with. She provided all the answers to my questions and was very sincere with her advice. She was never pushing anything that was not asked of her. I would recommend her to others and would hope to see her continue to excel.
-  Anonymous
Wonderful to work with
Jeannette was wonderful to work with from both the buying and selling ends of the spectrum. She was always responsive to all our concerns and questions and was able to move quickly and diligently to proceed with the transaction. Attention to detail is her specialty.
- Anonymous
Lots of energy and passion
Jeanette Gongloff was very professional and extremely attentive during our selling process. Jeannette has lots of energy and passion to sell your property. She had innovative ideas on different ways to advertise our property and for us to get exposure to different markets that might not see our MLS ad.
-  Anonymous
Took care of everything!
Jeannette sold our Frisco Condo taking care of everything. Cleanup, handyman, negotiations with the H.O.A. with no intrusions on our life. Always cheerful but factual regarding the possibility of buyer's remorse, unusual buyer requests and worked our way through the process and closed with an offer over asking.
- Blaise B.
Highly likely to recommend!
I am honestly blown away by the expertise, professionalism, positivity, and just plain hard work that Jeannette Gongloff and the Gongloff Group brought to the sale of our Summit County property. There were many complexities in the process of the sale--including the fact that I live out-of-state, and that the property needed some TLC. Jeannette was proactive in anticipating every wrinkle. There were no surprises, the property sold quickly at the price we wanted, and the closing was flawless. Meanwhile, in spite of the fact that she manages many, many listings, I felt as if I was her most important client. I don't often provide reviews, much less 5-star glowing reviews, but the process was flawless. Jeannette is seriously the professional you want to sell your property.
-Mbartels1
From marketing to listing to closing... All was handled in a very efficient and timely manner!
Best home selling experience ever! Jeannette and her Team were very professional and responsive to our every need during the listing, selling and closing process.
-A Happy Seller
Jeannette was superb and so wonderful to work with.
She asks the right questions and delivers the best results. She knows exactly how to execute with speed and precision. We had her look at our house one week before she had it ready to list! She detailed her marketing plan and followed through on every line item. Jeannette went above and beyond what we ever hoped for. We closed on our house a little over one month later! And it honestly was so incredibly smooth from start to finish.
-Aobendorf
Kept the process on time
She kept the process on time. When we asked her opinion on the competition and prices in our selling area; she was sympathetic, but direct and pulled no punches. I would recommend her. She is energetic and honest.
-  Anonymous
Expert in real estate
Jeannette is an expert in mountain properties. She showed us many properties on several different occasions. She was responsive to our changing needs. She is professional, always available and always with a friendly attitude. We found the perfect mountain home that was just made for us. Loved having her as a realtor!!
- Karen P.
consistent communication
Jeannette did a great job finding us our home in Summit County!
What I really like is the helpful information that she sends out to keep me informed of the current market.